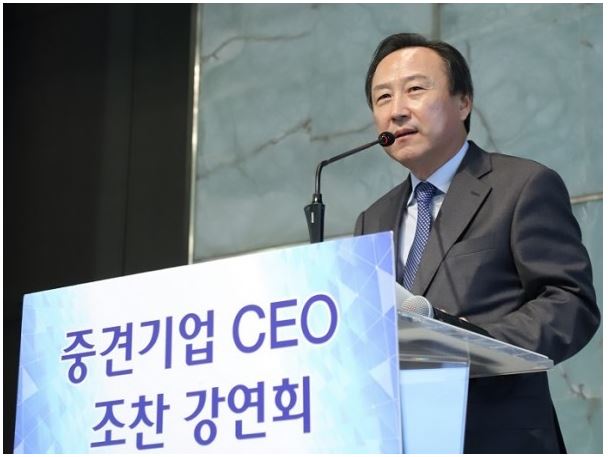 Hong Il-pyo, Chairman of Trade, Industry, Energy, SMES, and Startup Committee, gave a special lecture on "Suggestions for Sustainable Management and Innovative Growth" at the '173th 173rd Breakfast Lecture for CEOs of midsized companies. "We will be able to achieve both performance of sustainable development of enterprises and the national economy through comprehensive analysis and management judgment on issues such as economy, environment and society," he said.

"In addition to the fundamental purpose of creating economic profits, we must create new corporate competitiveness through qualitative changes in management activities that enhance the value of human rights, the environment and ethics," he said.

The revision of the Industrial Development Act was initiated on December 12 by a plenary session of the National Assembly, which was initiated by him in July of last year, establishing and implementing five comprehensive policies for promoting sustainable management.

Hong said, "Although it has been stated that the comprehensive measures for promoting corporate sustainability management activities should be established and enforced in the Industrial Development Act, it is a big problem that it has never been done. We will continue to strengthen our businesses to find new growth engines under the economic and social environment. "

​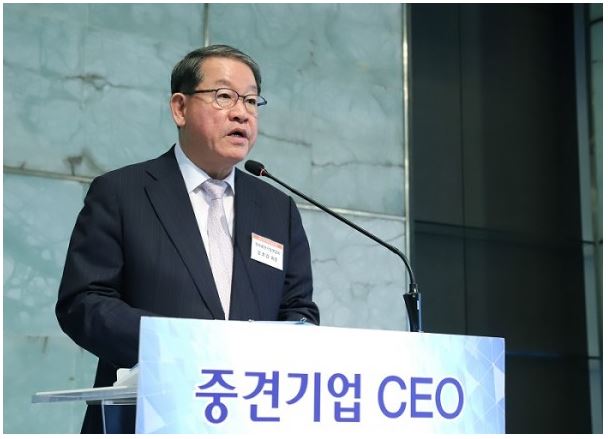 "The need for reevaluation of income-led growth and innovation growth policy is growing in the worsening internal and external economic environment," Kang Ho-Gap, Chairman of The Association of High Potential Enterprises of Korea said. And emphasized "Bold regulatory reform is necessary for the advancement of existing industries as well as for new growth engines to break through the era of the fourth industrial revolution"

Kang asked, "Please do your best to make sure that many regulatory reform measures submitted to the National Assembly to be passed at the regular session of the National Assembly in September so that the innovation efforts of the corporation, the core of the economic rebound, can be brought to pass."